Cycling is our passion and we do it since years. We are happy, if we can share our experiences and if you can profit from it.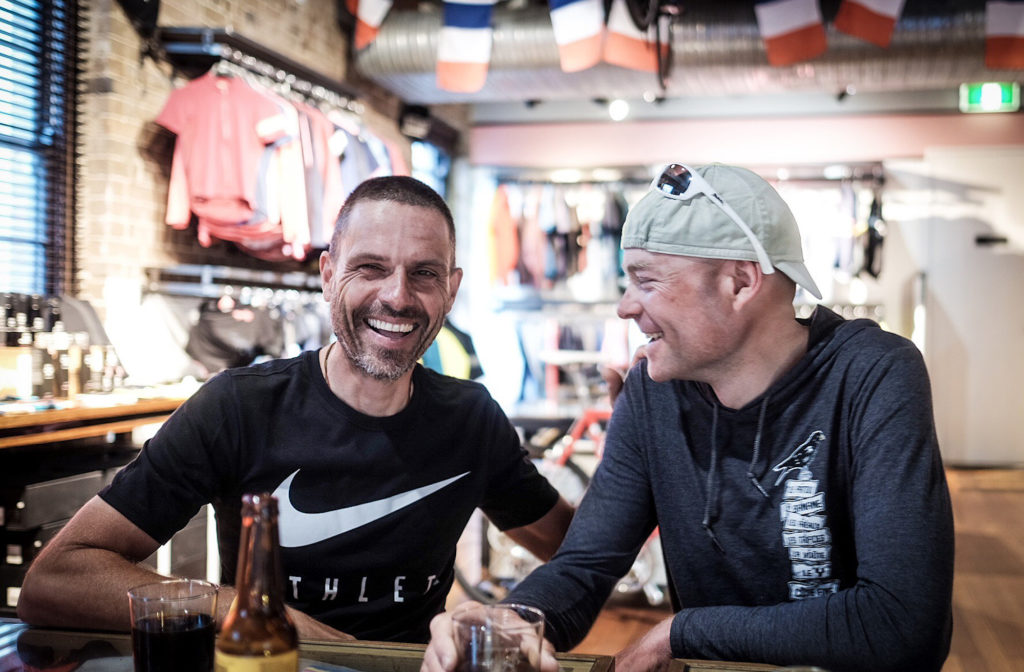 ---
Andy Buchs
(german, english, french)

On the road and traveling for transbike adventures all year round to check and explore routes.
Riding bikes since 6 years old. Used the bike for the way to scool, to the university and to explore the world. Traveled all over the Alps, then the Pyronees, later to Island, Greeze and several times in the USA. A several week long cycling journey to the NorthCape, was the start of the idea for the NorthCape-Tarifa bike race.  After starting to the Transam bike Race 2015, the idea to offer training camps was born.
Tortour Race Switzerland 2012: finisher in a 6 man team
Tortour Race Switzerland 2014: finisher in a 4 man team, 6th place
Tour du Mont Blanc 2014: finisher (60 of 250 finished in heavy rain and storm weather)
Haute Route Pyronees 2013: finisher
Haute Route Dolomites and Haute Route Alpes: 2014: finisher
Transam Bikerace 2015: left race in Farmington Missoury after several issues
Transam Bikerace 2016: finisher in 26 days
Transcontinental Bikerace 2016: finisher in 15 days
Transafrica Bikerace 2016: finisher
Indian Pacific Wheel Race 2017: finisher
TransAtlantic Way 2017: finisher
Transcontinental Bikerace 2017
Silkroad Mountain Race 2018
---
Steffen Streich
(german, greece, english)

Living on the Greeze Island Lespos, riding his bike every day to work.
Steffen is supporting transbike adventures with his knowledge in cycling and bike packing events. He rides his bike like Andy since many years. He starts at brevets, did Paris-Brest-Paris and many more long distance rides. He spends a lot of time in the preparation before he starts for an event. Steffen is also Endura embassador.
Transcontinental Race 2, 2014: 4th place
Transafrica Bikerace 2015: 1st place, 9 days
Transam Bikerace 2016: 2nd place, 19 days
Indian Pacific Weel Race 2017: finisher
Central Geeze 2017: finisher
NorthCape-Tarifa adventure 2018: 1st place, 7400km in 21 days
and more…
---
Jesse Blough
(english)

Based in Oregon in the United States, Jesse will specialize in creating running and cycling adventures in the United States.
Jesse is an endurance athlete in the disciplines of ultramarathon, unsupported racing, and long-distance cycling. His passion for cycling is relatively new, developed after a mountaineering accident left him with a broken sacrum and made running impossible. A crash during a gravel race in 2018 nearly ended his cycling career, but a broken femur didn't stop him from starting Silk Road Mountain Race in Kyrgyzstan. SRMR reignited a passion for unsupported competitive adventure, and Jesse is excited to bring that passion to Transbike Adventures. This year, Jesse had a successful result at the first edition of Iberica-Traversa with a fourth place finish in 9 days and 16 hours.
---
Graça Cunha
(portuguise, french, english)

Graça is the seamstress who makes all the caps and backbags for our participants.
Graça makes a great work that we have the goodies for our riders ready in time. She makes it possible, that we can give a special handmade goody to our riders that remembers for a long time to an event.
---
Bruno Florit
(french, english)
A master on the mountain bike.
From Nice and made La Grave his home village. Bruno knows all the trails at La Grave and is familiar with in the French Alps. He is a veteran on the La Grave downhill trails.