Cycling is our passion and our international team is thrilled to share experience and knowledge by bringing the most valuable opportunities, unique routes, and bikepacking treasures to cycling enthusiasts from around the world.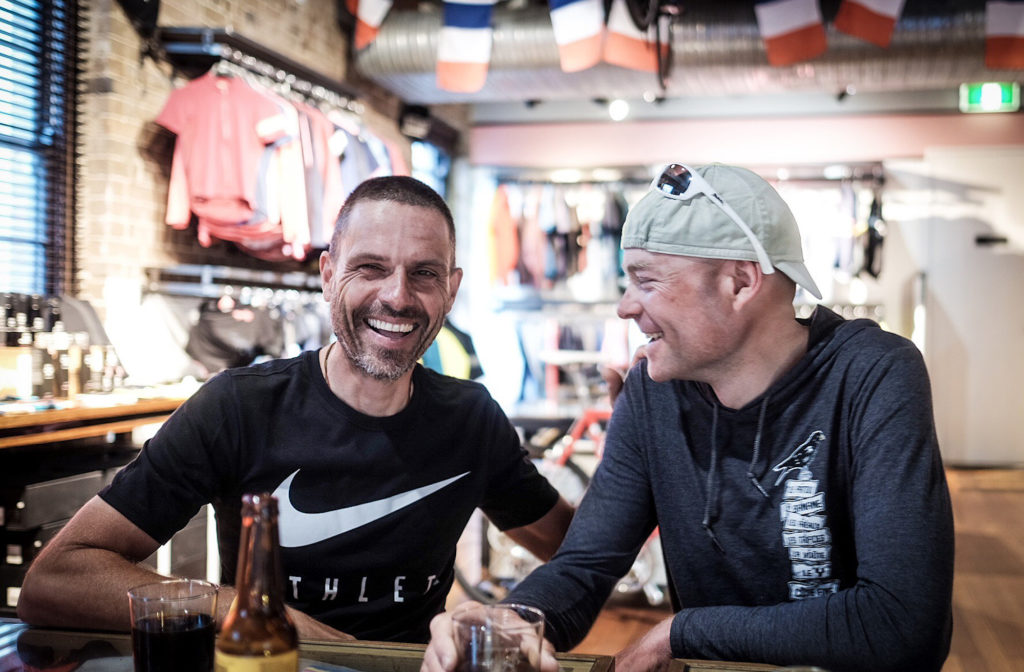 Andy Buchs
(languages: German, English, French)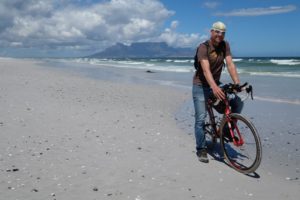 Andy is inspired by a life of motion that takes him from roads and backcountries to mountaintops around the globe.
He is an avid cyclist, a ski mountaineer, a backcountry skier, and a snowboarder whose experiences inspire him to share those moments with all of us. From riding his bike to school and university and later on in the longest bikepacking adventures on earth. Andy has traversed the Alps, the Pyrenees, Iceland, Greece, and the United States before founding Transbike Adventures – which is the perfect opportunity to travel the world, explore routes and keep doing what he loves.
Tortour Race Switzerland 2012
Tortour Race Switzerland 2014
Tour du Mont Blanc 2014
Haute Route Pyrenees 2013
Haute Route Dolomites and Haute Route Alpes 2014
Transam Bikerace 2015
Transam Bikerace 2016
Transcontinental race 2016
Transafrica Bikerace 2016
Indian Pacific Wheel Race 2017
TransAtlantic Way 2017
Transcontinental race 2017
Silkroad Mountain Race 2018
Alaska-Divide 2022
Irena Sosinska
(languages: Polish, English, Chinese, Russian)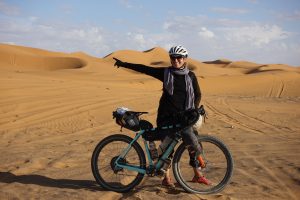 Irena traveled the world by bike.
The only time Irena seems to be at standstill is when she's building the wheels that will take her places. Irena is an ultra-endurance and adventure cyclist, one of her very first bicycle adventures took her to the Everest base camp! This spurred a lifetime of traveling around the world in search of the next ultra-endurance bicycle challenge. She traversed extremely remote places on earth, the highest mountain ranges, and deserts, she lifted her bicycle at the summit of Mt. Kilimanjaro in Africa, the world's highest free-standing mountain at 5,895m. She has lived, studied, and worked in several countries and continents. Ultimately she landed at Transbike Adventures where she settle for organizing world-class bikepacking events.
Mt.Everest base camp 2000
Gobi desert 2009
Taklamakan desert 2000, 2006, 2008
Atakama desert 2008
Transam Bike Race 2016
Indian Pacific Wheel Race 2017
Iberica-Traversa 2020
Iberica-Traversa 2021: 2nd finisher
Morocco-BikeAdventure 2021: 1st finisher on the whole piste route
NorthCape-Tarifa 2022: 2nd finisher
Alaska-Divide 2022: 2nd finisher
Steffen Streich
(languages: German, Greek, English)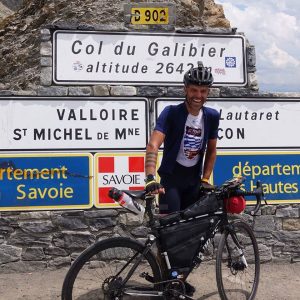 Steffen is an ultra-endurance bicycle racer, living in Lesvos island, Greece.
Steffen is supporting Transbike Adventures with his knowledge about cycling and bikepacking events. He started his journey to ultra-endurance cycling at brevets, did Paris-Brest-Paris, and many more long-distance rides. He spends a lot of time in preparation before he starts an event. He is a record-setter of many longest and toughest bikepacking races around the world – including the inaugural NorthCape-Tarifa the longest road race in Europe. His solo sprint of 757km with 12,512 vertical climbing into the finish line in Tarifa in 44 hours, is an impressive example of the human mind and body working together for days back to back making an incredible Victory!
Transcontinental Race 2, 2014: 4th place
Transafrica Bike race 2015: 1st place, 9 days
Transam Bike race 2016: 2nd place, 19 days
Indian Pacific Wheel Race 2017
Central Greece 2017
NorthCape-Tarifa 2018: 1st place, 7400km in 21 days
Graça Cunha
(languages: Portuguese, French, English)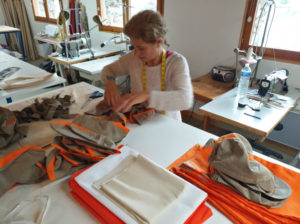 Graça is the seamstress who makes all the caps and backpacks for our participants.
Graca is making our unique cycling caps and bags for our riders in her atelier in the legendary La Grave, French Alps. Thanks to Graca for our riders having handmade memoirs of the event.